10 King St. E., Suite 600
Toronto Ontario M5C 1C3
Canada
Estates, Trusts & Succession Planning
Estate & Trust Administration
Estate Litigation
Wills & Powers of Attorney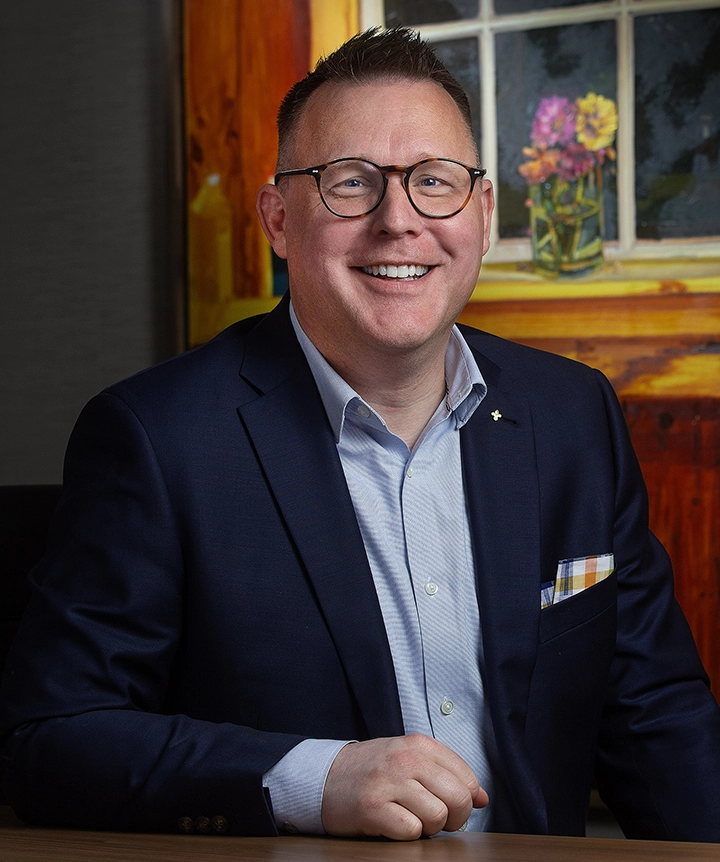 Daniel A. Nelson, managing partner at Massey LLP, is an experienced estate lawyer dedicated to guiding clients through the emotionally challenging and complicated world of estate law, regardless of their stage in life.
With a deep understanding of the complexities involved, Daniel provides compassionate and knowledgeable assistance in matters such as estate planning, estate administration, substitute decision-making, and trusts. He recognizes the importance of addressing the unique needs and concerns of each client, offering practical advice and effective solutions to ensure their interests are protected.
Unique Skills and Attributes
Daniel's strong analytical and research skills are the foundation of his approach to estate law, earning him a reputation for digging in and uncovering critical information to develop effective strategies for navigating complex estate matters.
With excellent oral and written communication skills, Daniel is adept at conveying complex legal concepts and explaining intricate estate planning strategies clearly and concisely to his clients, which plays a vital role in achieving favourable outcomes.
Daniel also provides support and advice during these sensitive times. His negotiation and conflict resolution skills are instrumental in resolving estate disputes (including challenging a will) and reaching mutually beneficial solutions. Daniel uses a diplomatic approach, striving to find common ground and facilitate productive discussions. His goal is to minimize conflict and protect his clients' interests, ensuring that their estate matters are handled with professionalism and efficiency.
In addition, Daniel is adept in legal drafting and document review, ensuring the accuracy and effectiveness of these crucial estate planning instruments.
Beyond his abilities in estate law, Daniel has extensive experience in managing a legal practice and navigating the business marketplace. He offers practical legal advice to business professionals, particularly in the field of design, regardless of their skill level. His commitment and reputation in this area have earned him notable appointments as general counsel to the Association of Canadian Industrial Designers, as well as counsel to the Institute without Boundaries.
Daniel's legal career began as an articling student and junior associate at a respected Bay Street law firm.
Professional Associations
Daniel is a member of the Law Society of Ontario (LSO). He keeps on top of the latest legal developments by attending seminars and continuing legal education programs.
In addition to his busy estate law practice, Daniel held the position of professor of law and business at George Brown College (GBC) from 2010-2017. During this time, he taught law and business courses in the post-graduate design management and game design programs at the college's School of Design and GBC's Paralegal Program. He continues to guest lecture on legal topics at the college.
Since 2014, as an experienced adjudicator and mediator, Daniel is also serving as a member of the Ontario Land Tribunal (OLT) where he focuses on the Ontario Heritage Act, which protects historic properties in Ontario.
Significant cases that Daniel has been involved in as an OLT adjudicator include:
Outside of his legal practice, Daniel volunteers his time to various community organizations and initiatives. He has been involved with Scouts Canada since 2004, working with the 3rd Toronto Scout Group to provide youth in the Parkdale neighborhood of Toronto with enriching opportunities.
From 2005 to 2018, Daniel served as the chair of the board for the Sharon Temple Museum Society and continues to contribute as its honorary legal counsel.
Additionally, he has been on the Wooler Friends Cemetery Board since 2005 and has been an advisor of the Wooler & Area Community Organization since 2020.
Presently, Daniel is a member of the audit committee for the World Scout Foundation, Geneva.
Daniel serves on the boards of several new media companies, showcasing his deep understanding of the legal and business aspects of this evolving industry.
Awards and Accolades
In 2013 as a result of his academic research, Daniel was awarded the Widdifield Award from the Ontario Bar Association presented to the author of the best original article in each volume of the Estates Trusts & Pensions Journal. His work addressed the questions of what happens to our online lives when we die. Daniel has been cited in the High Court of Australia decision of Griffith University v. Tang for his work on judicial review in the university context.
While at the University of Windsor, Daniel earned The Scotiabank Award for Wills (2002), The Frank W. Wilson and Marion Claire Wilson Memorial Scholarship in constitutional law (2002), and the Cassels Brock & Blackwell Centennial Prize (2003) for the highest combined average in constitutional law and constitutional litigation.
Education
Daniel earned a Bachelor of Laws (LLB) degree from the University of Windsor in 2003 where he ranked in the top 10 per cent of his class.
A graduate of Trent University with a Bachelor of Arts (Honours) degree and a Master of Arts degree in Canadian Studies, Daniel's graduate specialty was in the history of Ontario before Confederation under the tutelage of Professor T. H. B. Symons.
Daniel was admitted to the Bar of Ontario in 2004.
Media Appearances
Daniel is a frequent lecturer and writer on legal, historical, and new media topics and has appeared on many media outlets including:
You'll find the Toronto lawyers at Massey LLP are friendly, compassionate, and committed to delivering timely, practical, and cost‐effective legal services.