10 King St. E., Suite 600
Toronto Ontario M5C 1C3
Canada
Civil Litigation & Commercial Litigation
Executive Employment Law
Labour & Employment Law
Professional Discipline
Workplace Investigations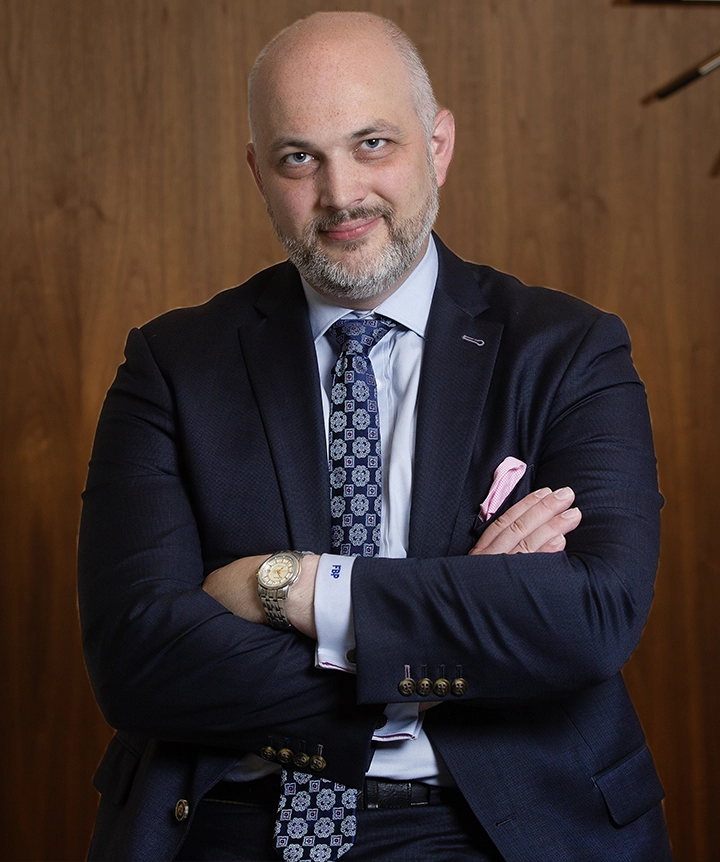 Frank B. Portman, a partner at Massey LLP, is a highly respected and accomplished Toronto employment lawyer and employment law litigator with a wealth of experience in his areas of practice.
Within employment law, Frank's special areas of focus include: executive employment law (advising executives, directors, and Board members); workplace law (advising employers/managers); professional discipline; civil litigation; and occupational health and safety. Frank is known for his depth of knowledge and dedication to his clients.
Unique Skills and Attributes
Throughout his career, Frank has been involved in unique and precedent-setting litigation, earning a reputation for his creative legal solutions. He has been instrumental in handling significant cases and reported decisions that have shaped the legal landscape in Canadian employment law. Notably, Frank played a key role as co-counsel in the high-profile decision in Waksdale v. Swegon North America Inc. (2019).
Frank's unwavering dedication to his clients' interests has been recognized by colleagues and clients alike.
A passion for justice and a reputation for being an experienced and forceful employment lawyer are qualities that set Frank apart from other Toronto employment lawyers. Driven by a commitment to providing exceptional legal representation, Frank's strong advocacy skills and strategic approach contribute to his success in representing clients and achieving favourable outcomes. He has excellent people skills, his Spidey Sense is on, and he is always thinking 3 steps ahead.
Before becoming a partner at Massey LLP, Frank was an associate lawyer at a Toronto boutique litigation law firm, where he honed his skills in a diverse range of civil litigation cases, with a particular focus on employment law. Handling everything from wrongful dismissal to workplace discrimination cases, Frank developed a deep understanding of the complexities and nuances within the employment law landscape.
Significant cases handled or reported decisions include:
Frank initially cut his teeth in employment law at a Toronto labour, employment, and human resources law firm as an associate lawyer. During his tenure, he dedicated himself to advising and representing employers in matters of employment and labour law. Frank's strategic counsel and representation helped businesses navigate through challenging employment disputes and achieve favourable outcomes.
Significant cases handled or reported decisions include:
Professional Associations
In addition to his busy legal practice, Frank is an active member of professional associations including the Ontario Bar Association (OBA), the Canadian Bar Association (CBA), the Law Society of Ontario (LSO), and the Advocates Society.
Frank takes pride in staying on top of the latest legal developments in his practice areas of focus through his participation in seminars and continuing legal education programs.
Education
Frank was admitted to the Bar of Ontario in 2013.
Frank earned a Juris Doctor (JD) in 2012 from the Schulich School of Law at Dalhousie University. During his legal studies, Frank had the opportunity to expand his perspective on the law through an exchange semester at the University of Arizona, Tucson in 2011.
Frank obtained a Bachelor of Arts (History) in 2008 from Acadia University where he developed critical thinking skills that continue to serve him well in his legal practice.
Personal Stuff
Beyond his legal practice, Frank has personal interests that include cooking, enjoying classic movies, and exploring the art of mixology through crafting cocktails. He also has a passion for sports, particularly hockey, football, and soccer. Additionally, as a travel enthusiast, Frank seeks opportunities to explore different cuisines and cultures around the world.
With his impressive track record, commitment to excellence, and wide-ranging experience, Frank B. Portman is a trusted and respected employment lawyer and employment law litigator in the Canadian legal community. His contributions to the field of law and his unwavering dedication to his clients make him an invaluable member of the Massey LLP team.
You'll find the Toronto lawyers at Massey LLP are friendly, compassionate, and committed to delivering timely, practical, and cost‐effective legal services.